As the old adage goes, 'waste not, want not.'
And one of the best ways to avoid wasting juice that you won't be able to drink before it goes bad is to freeze it. Freezing juice is a simple and effective way to extend its shelf life, ensuring that you always have a refreshing and healthy beverage on hand.
But not all juices are created equal when it comes to freezing. Some may separate or lose their flavor, while others may become too thick or too thin. That's why it's important to choose the right juices to freeze and to follow the proper steps to prepare and store them.
In this article, I'll share my tips for freezing juice, from choosing the right juices to preparing your containers, labeling and storing your juice, and even using it in recipes.
So let's get started and learn how to make the most of your juice by freezing it!
Key Takeaways
Choose juices with high water content like orange or apple juice.
Use plastic containers or silicone molds designed for freezing.
Label and date containers for easy identification.
Frozen juice can be used in a variety of recipes.
Choose the Right Juices to Freeze
You'll want to choose juices that have a high water content, like orange juice or apple juice, to ensure a smooth and refreshing texture when frozen. Juices that are high in sugar or pulp, like grape and tomato juice, can cause the texture to become icy and grainy. Additionally, juices that are high in acid, like lemon or lime juice, can cause the frozen juice to become sour and unappealing.
When selecting juices to freeze, it's important to also consider the nutritional value of the juice. Choosing 100% pure juice with no added sugars or preservatives will allow you to enjoy the full benefits of the fruit without any added artificial flavors or sweeteners.
Once you have selected your desired juices, it's time to prepare your freezing containers.
Prepare Your Freezing Containers
As you gather your chosen vessels, imagine the satisfaction of pulling out a perfectly portioned cup of refreshing goodness on a hot summer day. But before we fill our containers with our favorite juices, we need to make sure they are suitable for freezing.
Choosing the right containers can make all the difference in preserving the flavor and texture of your juice. Avoid containers that are not freezer-safe, such as glass or ceramic, as they may crack or break when subjected to extreme temperatures. Instead, opt for plastic containers or silicone molds that are designed for freezing.
Another crucial factor in freezing juice is preventing freezer burn. Freezer burn occurs when air comes into contact with the juice, causing it to dehydrate and develop a stale taste. To avoid this, make sure to fill your containers only three-quarters full, leaving enough room for the juice to expand as it freezes. You can also use silicone molds for portion control, which allow you to freeze individual servings of juice without the risk of freezer burn.
Once you have chosen the right containers, it's time to fill them with your favorite juices and start freezing.
Fill Your Containers
Once you've selected the perfect containers for preserving your refreshing summer drinks, it's time to start filling them with your favorite flavors. It's important to consider the container size when filling them up.
A good rule of thumb is to leave about 1 inch of space at the top of the container to allow for expansion during freezing. If you overfill the container, the juice could expand and cause the lid to pop off or even crack the container.
Once you've filled your containers, it's time to place them in the freezer. The freezing time can vary depending on the size of the container and the temperature of your freezer. Generally, it takes about 2-3 hours for a small container to freeze completely, while larger containers can take up to 24 hours.
It's important to check on them periodically to ensure that they're freezing properly. Once they're frozen, you can label and date your containers for easy identification in the future.
Label and Date Your Containers
Labeling and dating your containers is a crucial step in keeping track of your frozen drinks. Proper labeling ensures that you can easily identify the contents of each container and avoid confusion. It also helps you keep track of when you froze the juice, which is important because frozen juice can only last a certain amount of time before it starts to degrade in quality.
When choosing containers for freezing juice, it's important to pick ones that are freezer-safe and have a tight-fitting lid. This will prevent freezer burn and extend the life of your juice. Additionally, consider using containers that are easy to stack and store in your freezer, such as freezer bags or plastic containers with a square or rectangular shape.
Finally, make sure to label each container with the type of juice and the date it was frozen. This will help you keep track of your inventory and ensure that you use up your frozen juice before it goes bad.
Now that your containers are labeled and ready to go, it's time to store your juice in the freezer.
Store Your Juice in the Freezer
To properly store your frozen juices, you should ensure that the containers are placed in the coldest part of your freezer. This means that you should avoid placing them in the freezer door or near the front of the freezer where the temperature is not as consistently cold. By placing your containers in the coldest part of the freezer, you are ensuring that your juices remain frozen for the longest time possible.
One of the benefits of freezing juice is that it preserves its nutrients and flavor for an extended period. This means that you can enjoy your favorite juice beverage even when it's out of season or not readily available. However, it's important to note that juices may expand as they freeze, so it's essential to leave some room in your containers for expansion.
Additionally, you can label and date your containers to ensure that you use them within a reasonable period. With these tips, you can efficiently store your juice in the freezer and enjoy it whenever you want.
When it comes to thawing your frozen juice, there are several tips that you can follow to ensure that it's safe to drink and retains its flavor.
Thaw Your Frozen Juice
Now that you've got your juice stored in the freezer, it's time to learn how to thaw it properly. Thawing your frozen juice is crucial to ensure that the quality and taste of the juice remain intact. Improper thawing can cause the juice to lose its flavor and nutrients, leaving you with a bland and watery drink.
Here are some tips for quick thawing and using thawed juice in baked goods:
Place the frozen juice in the fridge and let it thaw slowly overnight.
Alternatively, you can run the frozen juice under cold water to speed up the thawing process.
Once the juice is thawed, make sure to use it within a week to ensure freshness.
Thawed juice can also be used in baked goods like cakes and muffins for added flavor. Make sure to adjust the sugar and liquid content in your recipe accordingly when using thawed juice.
Now that your juice is thawed and ready to use, the next step is to shake or stir it to ensure that all the ingredients are evenly mixed.
Shake or Stir Your Thawed Juice
After thawing your juice, it's time to give it a good shake or stir to make sure all the flavors are mixed together perfectly! But which method is better for your thawed juice? Well, it depends on the type of juice and your personal preference.
For thicker juices like orange juice, shaking is usually the best method. This helps to break up any remaining ice crystals and distribute the pulp evenly throughout the juice. However, if you prefer a smoother consistency, stirring may be the way to go. This method is better suited for lighter juices like apple or grape juice. It allows for a gentle mixing that won't disturb the texture of the juice too much.
Regardless of which method you choose, be sure to mix thoroughly to ensure that all the flavors are evenly distributed throughout the juice.
Now that your juice is perfectly mixed, it's time to serve it up! But before we get to that, let's take a look at some creative ways to serve your juice that will leave your guests impressed.
Serve Your Juice
One fun way to serve your freshly mixed juice is in a mason jar, which can hold up to 16 ounces of liquid and is a popular choice for outdoor events and rustic-themed parties. You can also get creative with your serving ideas by adding garnishes like mint leaves, sliced fruit, or colorful straws.
Another benefit of freezing your juice is that you can easily keep it on hand for future use. You can freeze your juice in ice cube trays and use them to add flavor to water or cocktails, or you can freeze it in larger batches and use it as a base for smoothies or popsicles.
When using your frozen juice for recipes, keep in mind that the texture and flavor may change slightly due to the freezing process. However, frozen juice can still be used in a variety of dishes such as marinades, salad dressings, and baked goods. Experiment with different recipes and find out what works best for you.
In the next section, we'll discuss how to use your frozen juice to make delicious and healthy meals.
Use Your Frozen Juice for Recipes
I love using frozen juice in my recipes! It's a great way to add flavor to smoothies, and it's also a perfect base for cocktails.
When I freeze juice, I can easily whip up a delicious and healthy smoothie in minutes. And when I want to impress my guests with a cocktail that's both tasty and refreshing, I know that frozen juice is the way to go.
Add Flavor to Smoothies
Blend your favorite fruits and juices together to create a delicious and refreshing smoothie. Frozen juice is perfect for making smoothies because it adds a creamy texture and a burst of fruity flavor. You can experiment with different flavor combinations to find the perfect taste.
For example, you can blend together frozen orange juice, strawberries, and banana to make a classic smoothie. Alternatively, you can mix things up by blending frozen grape juice, blueberries, and spinach to create a more nutritious smoothie that's packed with vitamins and antioxidants.
In addition to the great taste, smoothies made with frozen juice offer many nutritional benefits. They're a quick and easy way to get a serving of fruit into your diet, and they're also a great source of fiber. You can even add protein powder or Greek yogurt to your smoothie to make it a more filling meal replacement.
With so many options to choose from, you can enjoy a different smoothie every day of the week. And if you want to take things up a notch, you can even use your frozen juice as a base for cocktails.
Use as a Base for Cocktails
To elevate your cocktails, try using frozen fruit puree as a canvas for your mixology skills and watch your creations bloom like a garden in springtime. Using frozen juice as a base for cocktails is a creative way to add flavor and texture to your favorite drinks.
From classic cocktails like margaritas and daiquiris to more unique creations, the possibilities are endless when it comes to using frozen juice in mixology. One alternative use for frozen juice is to create a frozen cocktail. Simply blend frozen juice with your favorite liquor and some ice for a refreshing and flavorful drink.
Another creative cocktail idea is to use frozen juice as a substitute for fresh fruit puree in recipes. This can add a unique texture and flavor to your cocktails, while also saving time and effort in the preparation process. In short, frozen juice is a versatile and exciting ingredient that can take your cocktails to the next level.
To enjoy your frozen juice, simply thaw it out and add it to your favorite drinks or recipes. Whether you're using it for smoothies, cocktails, or other culinary creations, frozen juice is a convenient and delicious option that can add a burst of flavor and nutrition to any dish. So go ahead and experiment with different flavors and combinations to find your perfect frozen juice recipe.
Enjoy Your Frozen Juice
I absolutely love experimenting with different juices! Once you've frozen your juice, the possibilities are endless. You can mix and match flavors to create unique combinations that are sure to impress your friends and family.
Don't be afraid to share your frozen juice creations – they're a delicious and healthy treat that everyone can enjoy!
Experiment with Different Juices
By trying out various types of juices, you can find the perfect blend to freeze for a refreshing treat. Juice combinations are endless, and taste comparisons can be fun. I recommend experimenting with different fruits and veggies, such as strawberries, oranges, kale, and carrots. You can also try mixing different flavors together, such as strawberry and banana or orange and pineapple.
To help you get started, here is a table of some popular juice combinations and their flavor profiles:
| Juice Combinations | Flavor Profile |
| --- | --- |
| Orange and Carrot | Sweet and Tangy |
| Pineapple and Mango | Tropical and Sweet |
| Strawberry and Banana | Creamy and Fruity |
| Kale and Lemon | Earthy and Tart |
With these combinations, you can create a delicious and unique frozen juice. Once you find your favorite blend, you can make a large batch and share it with friends and family. They will love the refreshing taste and appreciate the effort you put into making a homemade treat.
Share Your Frozen Juice with Friends and Family
After experimenting with different juices, I've found my favorite flavors and perfected my freezing technique. Now, it's time to share the benefits of frozen juice with my loved ones.
Freezing juice not only preserves its nutrients, but it's also a tasty and refreshing treat that can be enjoyed anytime.
One way to share your frozen juice is by hosting a juice bar party. Set up a table with a variety of frozen juices, along with creative presentations like fruit skewers or edible flower garnishes. Your guests can mix and match flavors to create their own custom blends.
Not only is it a fun and interactive way to enjoy frozen juice, but it's also a healthier alternative to sugary drinks. Sharing your frozen juice with friends and family is a great way to promote healthy habits and encourage everyone to try something new.
Frequently Asked Questions
Can I freeze freshly squeezed juice?
Absolutely! Freezing freshly squeezed juice is a great way to preserve its nutrients. Use proper freezing techniques and store it in optimal conditions for best results. Don't let your juice go to waste!
How long can I keep frozen juice in the freezer?
I can keep frozen juice in the freezer for up to 8-12 months. To prevent freezer burn, I recommend using airtight containers or freezer bags, removing excess air, and labeling with the date. To properly thaw, I suggest placing in the refrigerator overnight or running under cold water.
Can I freeze juice with added sugar or artificial sweeteners?
I've found that freezing fruit juice with natural sweeteners works well, but when it comes to high sugar content fruit juices, it's best to dilute them with water before freezing. This helps prevent freezer burn and maintains the quality of the juice.
Can I freeze juice in glass containers?
Glass containers are not recommended for freezing juice due to the risk of breakage. Freezing juice offers benefits such as preservation of nutrients and prolonging shelf life. Alternatives to glass include plastic or silicone containers.
Can I freeze juice with pulp or should I strain it before freezing?
I recommend straining juice before freezing to prevent pulp from affecting the texture. Slow freezing techniques like using an ice cube tray or freezer bag are best to preserve flavor. Fast freezing can alter taste.
Conclusion
In conclusion, freezing juice is a great way to save it for later and reduce waste. It's important to choose the right juices, prepare your containers, and label and date them for easy identification.
When storing your juice in the freezer, make sure to shake or stir it after it's thawed to ensure it's well mixed. You can serve your frozen juice as a refreshing drink or use it in recipes for added flavor and nutrition.
Freezing juice is like putting a bookmark in a book. You can come back to it later and pick up right where you left off. Just like how a bookmark preserves your place in a book, freezing juice preserves its freshness and flavor.
It's a simple and effective way to make sure you always have a refreshing beverage on hand. By following the steps outlined in this article, you can freeze your favorite juices with confidence and enjoy them whenever you please.
So go ahead and freeze that juice, knowing that you're not only saving it for later, but also reducing food waste and helping the environment.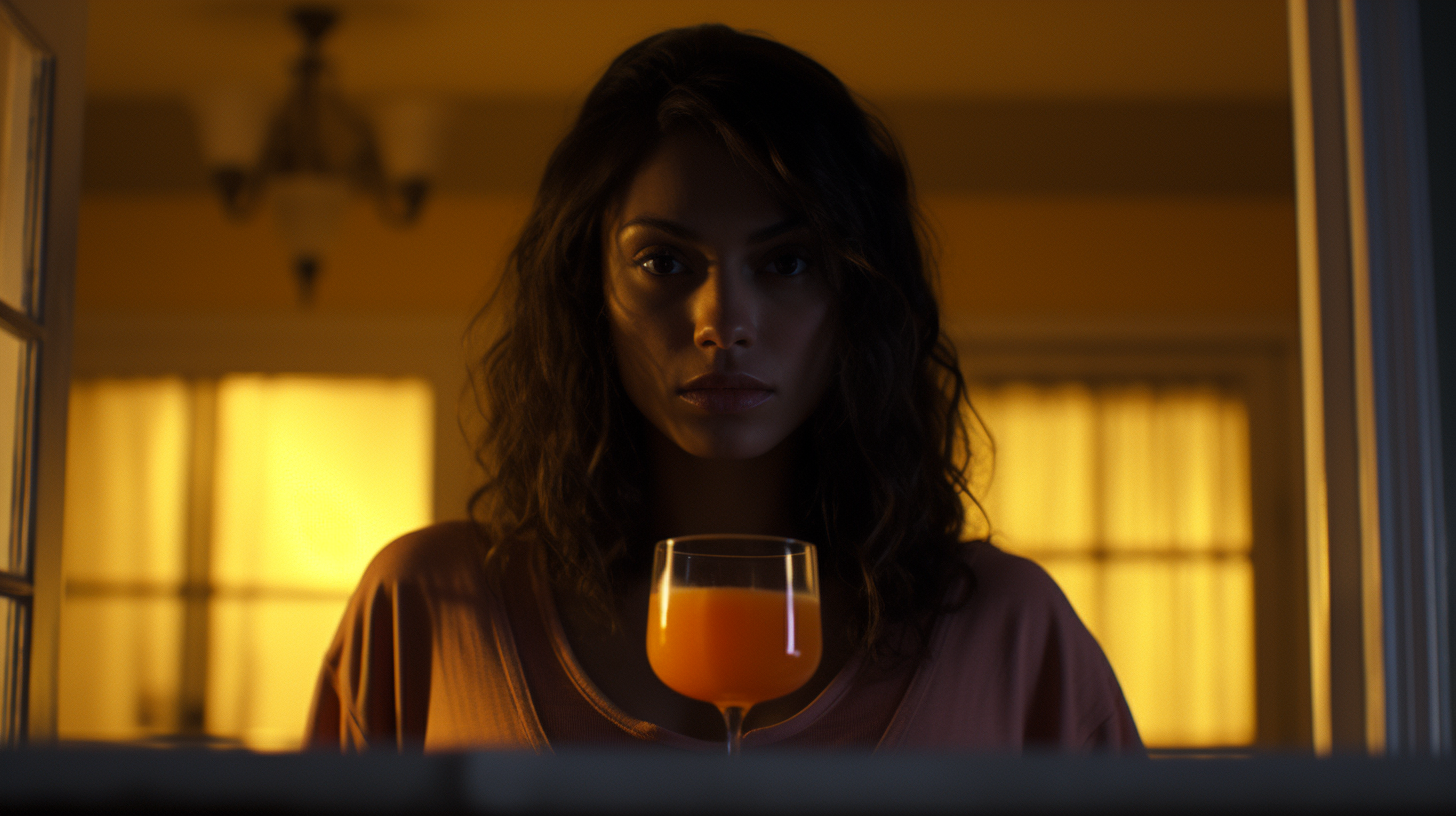 Cindy thoroughly researches juicing trends, techniques, and recipes to provide readers with practical advice and inspiration. Her writing style is accessible, engaging, and designed to make complex concepts easy to understand. Cindy's dedication to promoting the advantages of juicing shines through her work, empowering readers to make positive changes in their lives through the simple act of juicing.