As someone who loves smoothies and healthy beverages, I've always been curious about the prices of Jamba Juice. Did you know that Jamba Juice is one of the most popular smoothie chains in the United States, with over 800 locations across the country? According to Statista, Jamba Juice generated over $600 million in revenue in 2019, making it one of the most successful beverage franchises in the world.
But with such a large presence and popularity, how much does a Jamba Juice actually cost? In this article, we'll explore the various factors that affect Jamba Juice prices, including size options, menu items, and location.
We'll also take a look at some popular Jamba Juice flavors, the secret menu, and the rewards program. Finally, we'll compare Jamba Juice prices to those of its competitors, so you can decide if it's worth the cost.
So, let's dive in and answer the question on everyone's mind: how much is Jamba Juice?
Key Takeaways
Jamba Juice offers smoothies made with whole fruits and vegetables, as well as other healthy snacks, and has a commitment to promoting healthy living.
Prices for Jamba Juice products may vary depending on location, ingredients, and size, but are justified by the use of fresh, high-quality ingredients.
Jamba Juice is a popular and convenient option for health-conscious consumers seeking nutritious and satisfying snacks.
The chain has over 800 locations and aims to expand to 1,000 stores worldwide by 2025.
Overview of Jamba Juice
You're gonna love Jamba Juice – they offer a wide variety of delicious and healthy smoothies and snacks!
Founded in 1990 in San Luis Obispo, California, Jamba Juice has since become a well-known chain of smoothie shops with over 800 locations worldwide.
The company's mission is to inspire and simplify healthy living, and they do so by offering a variety of smoothies made with whole fruits and vegetables, as well as other healthy snacks such as bowls and juices.
Jamba Juice has big expansion plans for the future, with a goal of opening 1,000 stores worldwide by 2025.
They have also expanded their menu to offer more plant-based options and have partnered with organizations such as the American Heart Association to promote healthy living.
With such a commitment to health and wellness, it's no wonder that Jamba Juice has become a go-to spot for health-conscious consumers.
Now, let's take a look at the factors that affect Jamba Juice prices.
Factors that Affect Jamba Juice Prices
Surprisingly, the weather and location of the Jamba Juice store have a significant impact on the prices you'll find. For instance, stores in high-end malls or tourist areas may charge more due to the higher rent and operational costs. In addition, stores located in areas with a higher cost of living may also charge more. On the other hand, Jamba Juice stores located in lower-income areas may offer lower prices to cater to the local community.
Ingredients also play a crucial role in the pricing of Jamba Juice. The cost of fresh fruits and vegetables, as well as other ingredients, can vary depending on the season and availability. However, despite the higher cost, many people still choose Jamba Juice over homemade smoothies for convenience and taste. When comparing the cost of Jamba Juice to homemade smoothies, it's essential to factor in the cost of ingredients, equipment, and time spent making the smoothie.
Moving on to the next section, let's take a look at the different size options available at Jamba Juice.
Jamba Juice Size Options
When I go to Jamba Juice, I always have to consider what size I want my smoothie to be. Luckily, they have three size options to choose from: Tall, Medium, and Large.
Each size comes with different price points and nutritional values, so it's important to choose wisely based on my needs and preferences.
Tall
If you're craving a refreshing smoothie, a tall Jamba Juice will cost you around $4.50. This is the smallest size option at Jamba Juice, but it still packs a flavorful punch. The Jamba Juice tall size is perfect for a quick and satisfying snack or meal replacement on the go.
Compared to other smoothie chains, Jamba Juice's tall size is fairly priced. While some competitors may offer cheaper options, Jamba Juice's commitment to using fresh, high-quality ingredients justifies the slightly higher cost.
However, if you're looking for a bigger serving, you may want to consider upgrading to a medium size.
Medium
You'll definitely get your money's worth by upgrading to a medium size smoothie at Jamba Juice, which will give you more bang for your buck. Not only will you receive a larger portion size, but you'll also have access to more nutritional information and flavor options.
Medium smoothies range from 16-24 oz and can include a variety of fruits, vegetables, and supplements to fit your dietary needs. When it comes to flavor options, Jamba Juice has something for everyone. From classic berry blends to more adventurous options like green smoothies or protein-packed options, there's no shortage of variety.
Plus, with nutritional information readily available for all smoothie options, you can make an informed decision about what you're consuming. As someone who enjoys a good smoothie, I always opt for the medium size to ensure I'm getting the most out of my purchase.
Speaking of upgrades, moving up to a large size smoothie is an option for those who have a bigger appetite or want to share with a friend. But before we dive into that, let's take a closer look at what the large size offers.
Large
Going for a large smoothie will give you a true bang for your buck, with a portion size that can easily fill up two people. But the benefits of a large smoothie don't stop there. Here are three reasons why you should upgrade to a large size at Jamba Juice:
More Nutrients: With a larger size, you can add more fruits and veggies to your smoothie, increasing the amount of essential vitamins and minerals you consume in one go.

Customization: A large smoothie gives you more room to play around with different flavor combinations. You can add in extra boosts like protein powder, chia seeds, or almond butter for an added nutritional punch.

Economical: While a large smoothie may seem pricier upfront, it's actually a better value in the long run. You're getting more smoothie for your money, which means fewer trips to the store to buy more snacks.
If you're not sure how to customize your large smoothie at Jamba Juice, don't worry. Their menu offers a variety of options to choose from, including pre-made smoothies and the option to build your own. You can pick your base, add in your fruits and veggies, and choose from a variety of boosts and add-ons. And with prices starting at around $6, a large smoothie is an affordable way to get a healthy, filling snack on the go.
Jamba Juice Menu and Prices
The Jamba Juice menu offers a wide variety of delicious drinks and snacks at reasonable prices. From classic smoothies like Strawberry Wild to more unique options like Matcha Green Tea Blast, there is something for everyone. Additionally, the menu offers customization options such as adding boosts or swapping out ingredients to make the perfect drink for your taste and nutritional needs.
For those who are health-conscious, Jamba Juice also provides nutritional information for all of their menu items. This allows customers to make informed choices about what they are consuming and ensure that they are staying within their dietary goals. Overall, the Jamba Juice menu offers a great selection of drinks and snacks that are not only tasty but also customizable and nutritious.
As you explore the Jamba Juice menu, you'll find that there are a few flavors that stand out as particularly popular among customers. So, let's take a closer look at some of the most beloved Jamba Juice flavors and what makes them so delicious.
Popular Jamba Juice Flavors
Indulge in the mouth-watering flavors of Jamba Juice's most popular drinks that'll leave your taste buds wanting more.
From the classic Strawberry Wild to the tropical Pineapple Paradise, Jamba Juice has a variety of flavors to choose from.
One of the most popular flavors is the Mango-a-go-go, made with mango, passion fruit, and pineapple juice. It's a sweet and tangy drink that's perfect for a hot day.
Another favorite is the Razzmatazz, a blend of raspberry, strawberry, and orange juice that's bursting with fruity goodness.
When it comes to pricing comparison, Jamba Juice's drinks can be a bit on the pricey side, but for good reason. They use high-quality ingredients and offer a variety of healthy options.
Plus, they often have seasonal flavors like Pumpkin Smash or Eggnog Jubilee during the holidays that are worth the extra cost.
And if you're feeling adventurous, Jamba Juice also has a secret menu with unique flavors like the Pink Starburst or Sour Patch Kid.
As you can see, Jamba Juice has a variety of flavors to choose from, with seasonal options and even a secret menu to try.
But before we delve into that, let's first talk about the nutritional value of their drinks.
Jamba Juice Secret Menu
You'll be pleasantly surprised by the unique flavors on Jamba Juice's secret menu, like the Pink Starburst or Sour Patch Kid, that are sure to tantalize your taste buds. These Jamba Juice secret menu creations offer a fun twist on classic flavors, and they're perfect for those who want to try something new.
To customize your Jamba Juice order, try these tips for personalizing your drink:
Add a scoop of whey protein for an extra boost of nutrition
Swap out the regular milk for almond or soy milk for a dairy-free option
Ask for your smoothie to be blended with extra ice for a refreshing, slushy texture
With so many options to choose from, the Jamba Juice secret menu is a great way to mix up your routine and try something different.
But if you're a regular customer, be sure to sign up for the Jamba Juice rewards program to earn points towards free drinks and other perks.
Jamba Juice Rewards Program
To maximize your experience at Jamba Juice, consider enrolling in their loyalty program for exclusive perks and discounts. The Jamba Juice rewards program allows customers to earn points for every purchase they make, which can then be redeemed for free drinks and other goodies.
Additionally, members of the rewards program receive a free birthday smoothie and access to exclusive promotions throughout the year. Some of the benefits of joining Jamba Juice rewards include being the first to know about new menu items and limited-time offers, as well as receiving personalized offers based on your preferences.
The program is free to join and easy to use – all you have to do is download the Jamba app and start earning points with every purchase. So next time you stop by Jamba Juice for a refreshing smoothie or snack, be sure to sign up for their rewards program to get the most out of your visit.
As you continue to enjoy the benefits of being a Jamba Juice rewards member, keep in mind that there are even more ways to save on your favorite smoothies and snacks. In the next section, we'll discuss some of the best Jamba Juice coupons and deals currently available.
Jamba Juice Coupons and Deals
I've been a fan of Jamba Juice for a while now, and I'm always on the lookout for ways to save money while enjoying their delicious smoothies. That's why I wanted to share some information on Jamba Juice coupons and deals.
In this discussion, we'll cover an overview of the current promotions available, as well as where to find coupons and discounts that can help you save on your next visit.
Overview of current promotions
Hey, if you're looking for a sweet deal, Jamba Juice's current promotions can save you some cash. They have a variety of limited time offers available, so be sure to check their website regularly to stay up-to-date.
Here are a few current promos that caught my eye:
$3 off any smoothie, bowl, or juice with the purchase of a $25 gift card
$2 off any smoothie or juice with the purchase of a breakfast sandwich or wrap
$1 off any smoothie or juice when you sign up for their rewards program
These promos are a great way to save some money while still enjoying your favorite Jamba Juice treats. Don't miss out on these limited time offers!
If you want to save even more, keep reading to find out where to find coupons and discounts.
Looking for more ways to save at Jamba Juice? Check out their website for additional discounts and promotions. They also frequently offer coupons through their rewards program and social media channels, so be sure to follow them for the latest deals.
With so many ways to save, there's no reason not to treat yourself to a delicious smoothie or bowl from Jamba Juice.
Where to find coupons and discounts
You can easily score some great deals at Jamba Juice by taking advantage of their various discounts and coupons available online and through their loyalty program. Check out their website for online codes that can be used for discounts on specific items or even on your entire purchase. Additionally, signing up for Jamba Insider Rewards can give you access to exclusive offers and promotions, as well as earning points towards free smoothies and other rewards.
Another way to find discounts and coupons for Jamba Juice is to follow them on social media. They often post promotions and giveaways on their Facebook, Twitter, and Instagram pages. Additionally, keep an eye out for flyers and mailers in your local area, as Jamba Juice often distributes coupons and offers through these channels. By taking advantage of these discounts, you can enjoy your favorite Jamba Juice drinks and snacks without breaking the bank. Now, let's take a look at how Jamba Juice prices compare to their competitors.
Comparing Jamba Juice Prices to Competitors
When it comes to smoothie shops, Jamba Juice is a popular choice. But how does it stack up against its competitors in terms of price and overall value?
As someone who enjoys a good smoothie but also likes to save money, I've done some research to compare Jamba Juice to other options.
In this discussion, I'll share some tips for getting the most bang for your buck at Jamba Juice and my thoughts on the quality of their smoothies compared to other brands.
Tips for saving money at Jamba Juice
To save some cash at Jamba Juice, try opting for a smaller size or taking advantage of their rewards program, which can be a real money-saver in the long run.
If you're a frequent Jamba Juice customer, consider signing up for their Jamba Insider Rewards program. This program offers exclusive deals, discounts, and freebies for members who accumulate points with each purchase.
You can also save money by opting for a smaller size smoothie or choosing from their lower-priced menu options. For example, their classic strawberry banana smoothie is cheaper than some of their more complex blends.
Another great way to save money at Jamba Juice is to bring your own reusable cup. Not only is this environmentally friendly, but it can also save you money in the long run. Jamba Juice offers a discount for customers who bring in their own cup, so be sure to take advantage of this option.
If you're looking to save even more money, consider making your own smoothies at home with DIY smoothie recipes. With a little bit of research and some basic ingredients, you can create delicious and healthy smoothies at a fraction of the cost of buying them at Jamba Juice.
Transitioning into the subsequent section about the overall value and quality of Jamba Juice smoothies, it's important to consider both the cost and taste when evaluating their products. While Jamba Juice may be more expensive than some other smoothie places, their high-quality ingredients and unique flavor combinations make them worth the cost.
Additionally, their rewards program and smaller size options make it easier to enjoy their products without breaking the bank.
Overall value and quality of Jamba Juice smoothies
Considering the ingredients used and unique flavor combinations, Jamba Juice's smoothies are worth the cost despite being more expensive than some competitors. The smoothies at Jamba Juice are made with high-quality, fresh ingredients that are sourced from local farmers whenever possible. This ensures that the smoothies are not only delicious but also packed with nutritional benefits. Additionally, Jamba Juice offers a wide range of customization options, allowing customers to tailor their smoothies to their individual tastes and dietary needs.
To give a better understanding of the nutritional value of Jamba Juice's smoothies, let's take a look at the following table:
| Smoothie Name | Calories | Carbohydrates (g) | Protein (g) | Sugar (g) |
| --- | --- | --- | --- | --- |
| Caribbean Passion | 270 | 63 | 3 | 56 |
| Peach Pleasure | 290 | 68 | 3 | 56 |
| Strawberry Wild | 250 | 60 | 3 | 49 |
| Kale-ribbean Breeze | 340 | 69 | 4 | 53 |
As you can see, the smoothies at Jamba Juice are not only tasty but also offer a good balance of macronutrients. Customers can also add boosters such as protein, vitamins, and fiber to their smoothies for an extra nutritional punch. Overall, Jamba Juice's smoothies are a great option for those looking for a healthy and customizable treat.
Frequently Asked Questions
What are some common ingredients used in Jamba Juice smoothies?
Jamba Juice smoothies offer a variety of fruit combinations that can pack a punch nutritionally. A popular mix is the Strawberry Wild, which includes strawberries, bananas, and peaches. It's high in vitamin C, fiber, and potassium.
Does Jamba Juice offer any seasonal menu items?
Jamba Juice offers a seasonal menu featuring popular limited time items, such as pumpkin and cranberry smoothies during the fall. Check their website or visit a store to see their current offerings.
How long has Jamba Juice been in business?
Jamba Juice, a popular smoothie chain, has been in business since 1990. Their history is one of growth, expanding from a single location in California to over 800 stores worldwide.
What is Jamba Juice's policy on allergen information?
Jamba Juice's allergen policy requires disclosure of nutritional information for all menu items. They prioritize customer safety by providing clear information about potential allergens, including gluten, soy, and dairy.
Are there any Jamba Juice locations that offer drive-thru service?
Yes, some Jamba Juice locations offer drive-thru convenience for customers. These locations provide the option for quick and easy pick-up of Jamba Juice's tasty smoothies and snacks without leaving your car.
Conclusion
In conclusion, Jamba Juice prices vary depending on several factors, including location, size, and menu items. Customers can choose from a range of size options, including 16 oz, 20 oz, and 32 oz. The menu offers a variety of flavors, including classics like Strawberry Wild and newer options like Amazing Greens. For those looking for something off the beaten path, the secret menu offers unique and tasty options.
Additionally, Jamba Juice offers a rewards program and frequently offers coupons and deals. Overall, Jamba Juice prices are competitive with other juice and smoothie chains. However, it's important to note that prices may vary based on location and specific menu items.
As the saying goes, "you get what you pay for"and with Jamba Juice, customers can expect high-quality ingredients and delicious flavors in every sip.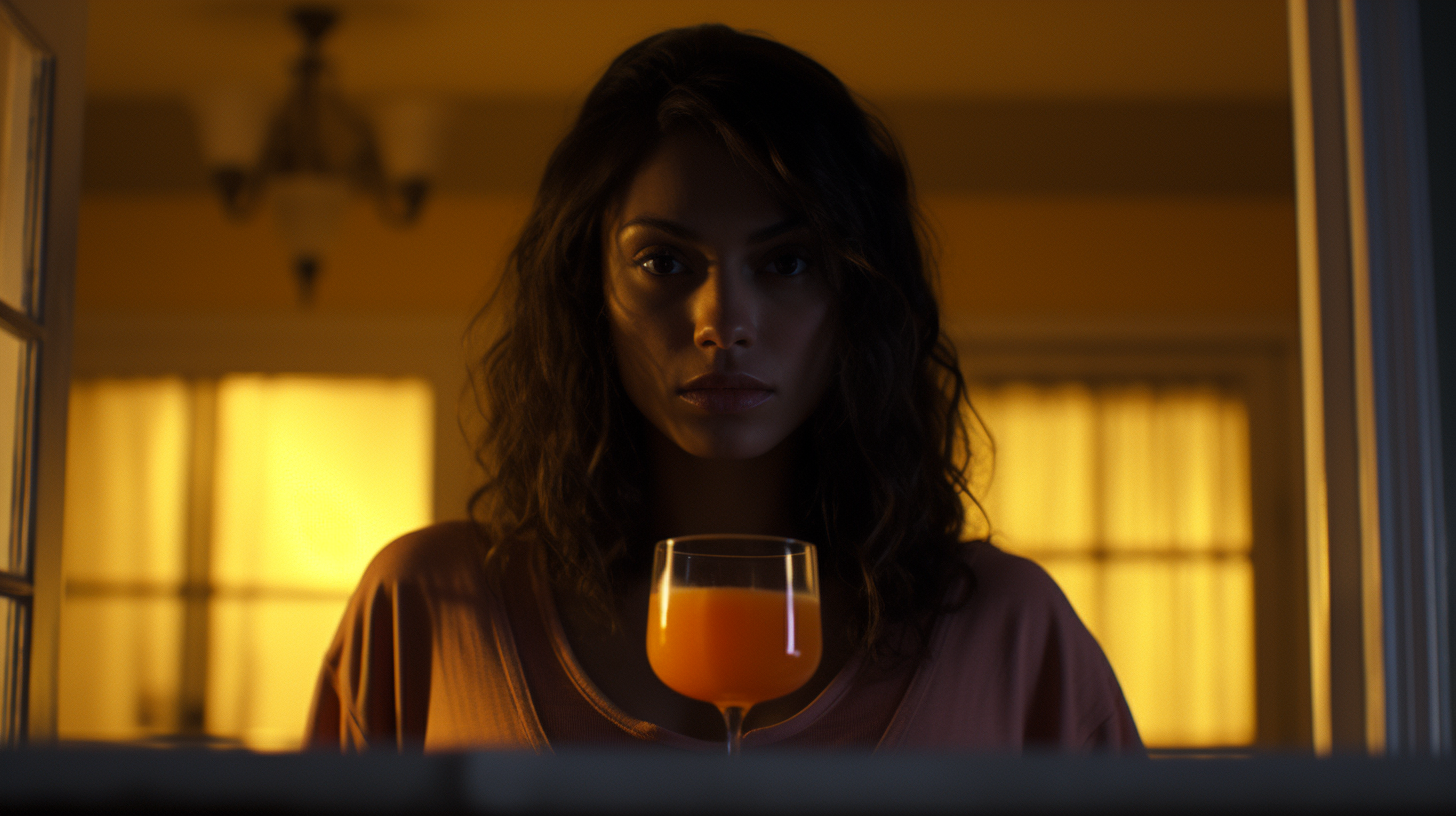 Cindy thoroughly researches juicing trends, techniques, and recipes to provide readers with practical advice and inspiration. Her writing style is accessible, engaging, and designed to make complex concepts easy to understand. Cindy's dedication to promoting the advantages of juicing shines through her work, empowering readers to make positive changes in their lives through the simple act of juicing.