A juice dispenser has a variety of features that make it easy to prepare different types of drinks. It has an easy connection to a water line, a simple design, and a simple Brix ratio adjustment. It has LED-illuminated graphics, a patented mixing system, and a patented mixing method for consistent results. These features ensure a high quality drink that is free from stratification and slugging.
Restaurantware
These juicers can be used in restaurants to provide cold juices or other drinks to their guests. The stainless steel construction provides an elegant appearance and comes with a removable ice core for keeping beverages chilled. In addition to providing a stylish look, Restaurantware juice dispensers are also eco-friendly. They are small enough to fit in most buffets but can still provide significant amounts of juice or other beverages.
Depending on the type of drinks you're serving, you might want to consider different types of dispensers. Some are meant for display, while others are for use in the kitchen. A back-of house model will generally produce more drinks than a first-of-house one. Also, consider how colorful your drinks will be. You'll want to consider whether bright colors will clash with the rest of your decor or work with it.
Cofrimell
The Cofrimell CD2J juicer is a high-end juicer that has a large juice capacity and beautiful display. There are four compartments that can hold different beverages. The polycarbonate bowls are removable to make cleaning easy. Both the stainless steel base and evaporator are rust- and corrosion-resistant. This juicer is not recommended to make milk products or juices that contain excessive pulp.
Cofrimell has been a player on the international markets for more than thirty years. Their extensive product range is constantly being expanded. They are synonymous with quality, reliability, and innovation. The company is headquartered in Pomezia, Italy, and manufactures drink dispensers and slush machines.
Choice
A Choice juice dispenser is a device that allows companies and organizations to offer juice and other beverages. These machines are made of stainless steel and a clear polycarbonate bowl, which makes them aesthetically pleasing and durable. They are also easy to use and economical. In addition, these machines are great for high-volume service and retail use.
The Choice juice dispenser comes with a 2.1 or 4.2-gallon capacity. Its design is perfect for beverage counters, breakfast buffets, coffee shops, and health clubs. The dispenser comes with an integrated ice core and a tap to pour drinks. It also features a locking lid.
It is made from stainless steel and comes with an ice chamber and drip tray. It also includes a mounting tape and a locking key. It dispenses 100% juice concentrates and blends, and pairs well with healthy menus. Juice dispensers are a great way for you to offer your customers a variety of juices, smoothies and other beverages.
This juicer is ideal for catering and parties. It features a 2.1-gallon capacity and features an ice chamber. The dispenser's removable base makes cleaning easy, while the drip tray and spigot make cleanup easy. Its dimensions are 11-3/4W x 11D x 28-3/4H.
Vollrath
Vollrath juicers are designed to make it easy to serve refreshing beverages. They have multiple features that make it easy to clean. The stainless steel base and food grade polycarbonate bowls keep beverages cool and refreshing. These dispensers also have stirring paddles in each bowl for added convenience. The unit is also a good choice for people who like to make a variety of beverages.
This beverage dispenser comes with a removable faucet and hinged cover for easy cleaning. It is made of strong legs and rust-resistant 18/8 Stainless Steel. It is both functional and durable. It has a beautiful mirror finish with clear-coated brass accents. Its sleek appearance is ideal for the home, and will add an elegant touch to any countertop.
Vollrath(r), Refrigerated Beverage Dispenser Line offers a variety configurations to meet the needs for a variety of food service applications. The systems can be configured in any number of bowl sizes, including one, two, three or four. They are reliable and easily scaleable for all sizes of operation. Each unit features individual thermostats to maintain consistent temperatures. These systems are especially ideal for serving chilled non-carbonated beverages.
These beverage dispensers keep beverages cool and are also visually appealing. The clear bowl is made of polycarbonate and allows the customer to see the product clearly. They have a thermostat that maintains the pre-mixed drink at a suitable temperature for serving. The fountain spray circulator also ensures consistent quality. The stainless steel spigot is drip-free and helps keep counters clean. The food-grade polycarbonate bowl will provide years of reliable service. It is easy to clean with its removable bowl.
Cofrimell(r)
Cofrimell(r), a juice dispenser, has many advantages. It is made of stainless steel and cools faster than traditional dispensers. In addition, it features a drain and leg kit for easy cleaning and compliance with safety regulations. It can be connected to a 120V electric supply.
One of the most common uses for a Cofrimell juice dispenser is for storing and chilling a variety of beverages, including fruit juices and slushies. The dispenser's unique design and a paddle stirring system allow it to accommodate a wide variety of beverage types. It also features an unbreakable polycarbonate bowl and litre markings, delrin paddles and a stainless steel tap.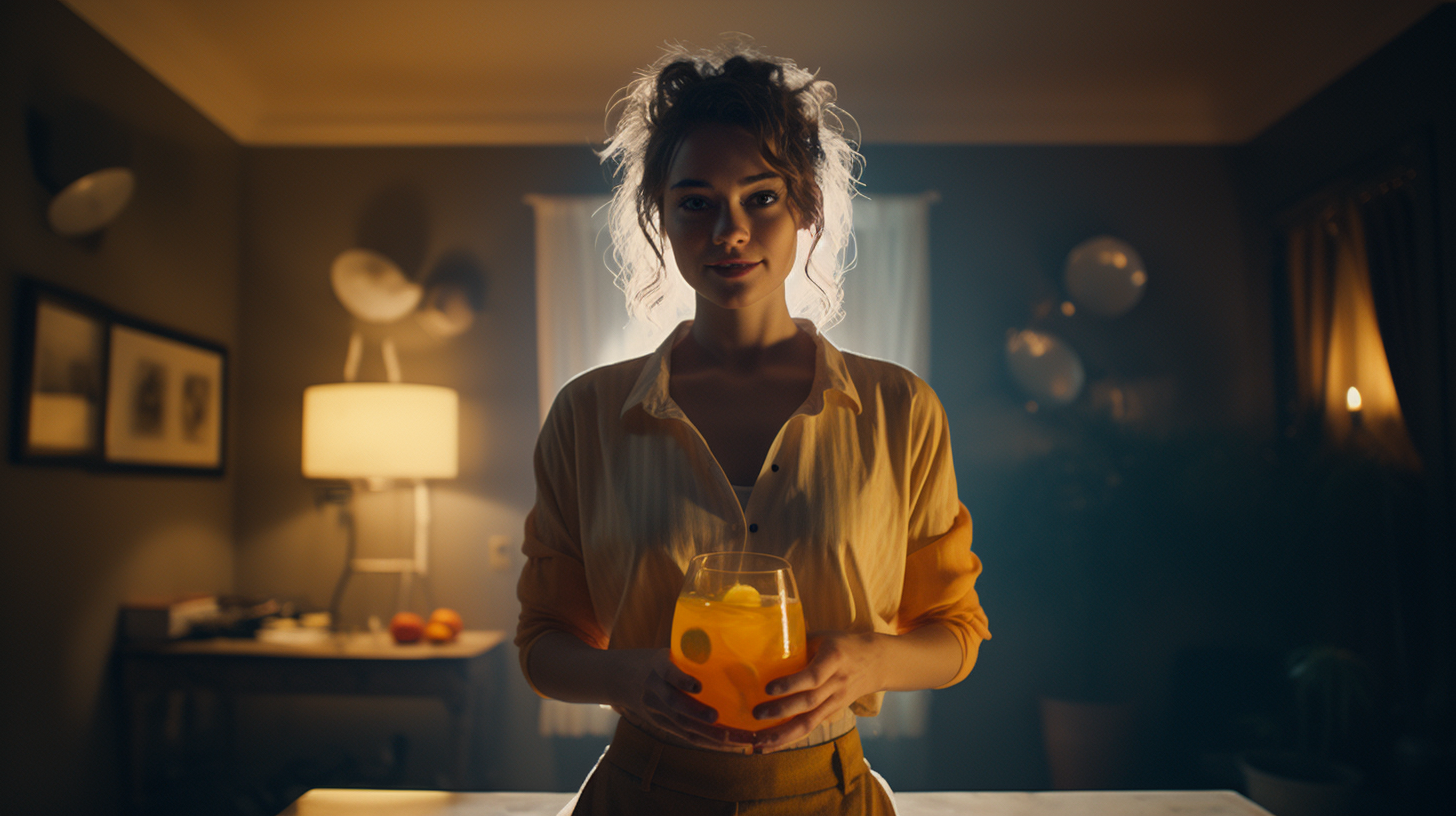 Susannah expertise lies in researching and compiling evidence-based content on juicing, nutrition, and overall health. She is committed to ensuring that The Juicery World offers accurate, up-to-date, and trustworthy information to empower readers to take control of their health. Susannah's goal is to inspire individuals to embrace juicing as a way to nourish their bodies and live their best lives.